MEL'S NOTEPAD
If you can't trace God's hand, trust His heart. (C. H. Spurgeon)
Insighful take-aways from God's Word.
Reflections, insights, comments, etc.
Be diligent to present yourself approved to God, a worker who does not need to be ashamed, rightly dividing the word of truth. 2Tim. 2:15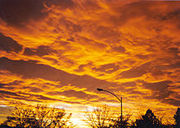 Search Engines
You know us as the Internet's original search engine.
One of the most visited hubs on the Internet, reaching one out of every two Web users.
With over half a million sites, divided into more than 25,000 categories, Yahoo! is both browseable and searchable.
GO Network is a new brand that brings together the very best of the Internet in one, easy-to-use place.
Have Fun!